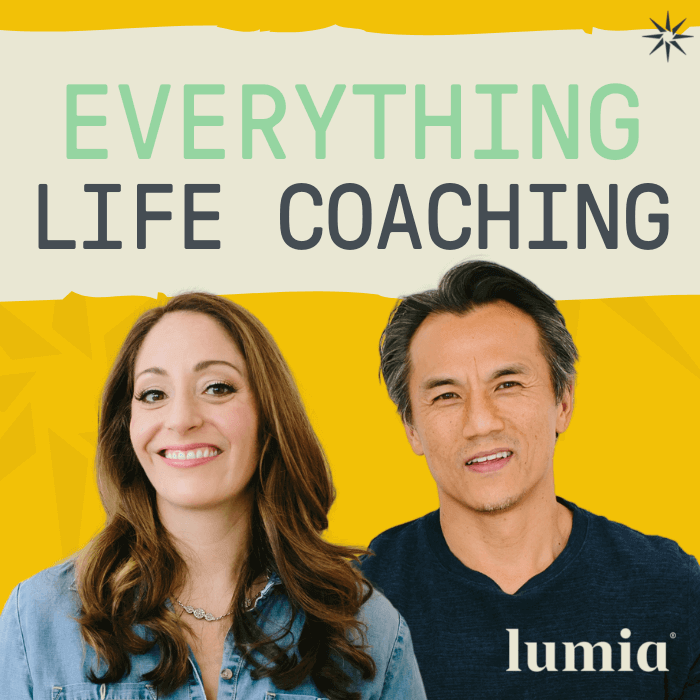 Noelle (CEO of Lumia) and Lumia instructor Joyce Chen discuss her journey to becoming a coach, how "agile" plays into branding and coaching, and more.
Joyce Chen helps purpose-minded individuals feel empowered through their stories. She is a passionate storyteller, wanderluster and professionally trained Brand Marketing Professional who lives life through the lens of curiosity. She has a fondness for developing brand strategy, an insatiable curiosity for understanding how people engage with brands and is passionate about helping individuals grow into their Personal Brand of self. With over 15+ years of corporate Brand Strategy & Marketing Experience, she's launched and developed a variety of commercial & lifestyle luxury brands. Joyce grew up in California after moving from Taiwan to the U.S. and attended the University of California Berkeley studying Mass Communications & Public Policy.
Everything Life Coaching is brought to you by Lumia-- at Lumia, we train and certify impact-driven coaches, making sure they've got all they need to build a business they love and transform lives, on their terms.
Become a life coach, and make a bigger impact on the world around you!
Schedule a call with us today to discuss your future as a coach.
Music in this episode is by Cody Martin, used under a creative commons license. The Everything Life Coaching Podcast is Produced and Audio Engineered by Amanda Meyncke with assistance from Rithu Jagannath.